Parent & Caregiver Resources

We all want our children to be healthy, happy, and successful, and do the best we can as parents and caregivers. However, there is no manual on parenting and research has shown that the way we parent most often comes from the way we were parented.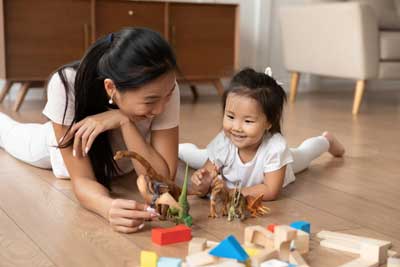 Development
All children are unique, and they grow and develop at their own pace but there are developmental milestones and stages that help guide parents and caregivers throughout childhood.
Screenings are an important tool in understanding your child's development. One of the most widely used tools is the ages and stage questionnaire (ASQ).
Relationships
A child's most basic need is relationship and connection with a parent or primary caregiver. It begins at birth with touch, eye contact and a sensory rich environment. Learning about and responding to your child's needs is the foundation for building healthy relationship that will last a lifetime.
Circle of Security parenting is a helpful tool that teaches caregivers of children birth to age 8 how to strengthen the parent-child bond.
Nurturing Attachment
A child's early experience of being nurtured and developing a bond with a caregiver impacts every aspect of behavior and development. Consistent caregiving promotes positive interactions, healthy behaviors and an ability to cope with stress.